Traditional Sails
As one of only a few sailmakers, we still practice sail-making with traditional techniques and craftsmanship. In addition to today's standard polyester Dacron cloth and the classic Duradon cloth, we also import and use the traditional English sailcloth ClipperCanvas, which is characterised by a soft finish combined with good shape-holding properties. Our traditional sails are drawn and laid out on our sail-loft floor, sewn with attention to detail and finished with the best of traditional handwork. We value longevity and a shipshape appearance because, as the ancients said: "What's pleasing to the eye will also last in the storm."
Feel free to write to us with your ideas. In cooperation with the rigging engineer Jan Huerkamp, local boat builders and our suppliers (rope manufacturers, rope factories, hardware dealers, and so on), we offer you complete solutions for the repair or a complete renewal of your rigging. Please also visit the pages ww.takel-ing.de, www.bootsbauweiss.de, www.oldshipservice.de or www.toplicht.de.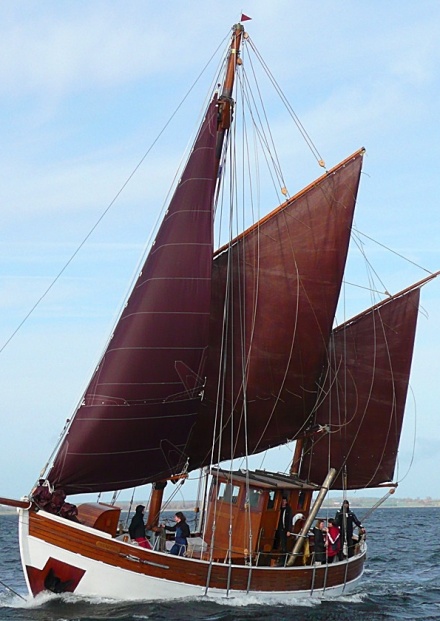 Sails for Yachts
As the German dealer and representative of Rolly Tasker Sails, we distribute yacht sails for cruising and racing in highest quality for very attractive prices. We offer the entire range of modern sail fabrics and profiles and a delivery time of 5 to 6 weeks.
Please contact us by mail with your requirements or directly click on to ROLLY TASKER SAILS | INTERNATIONAL SAILMAKERS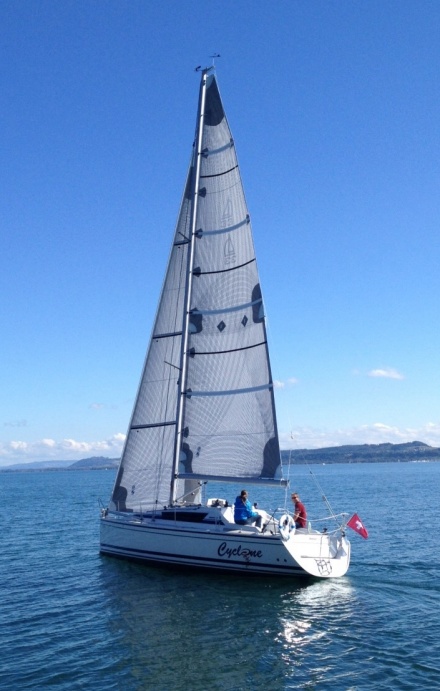 Sails for Junk Rigs
We have been active in the construction of modern unstayed rigging systems and the construction of profiled junk sails for almost 15 years. In cooperation with the Norwegian designers Victor Winterthun and Arne Kverneland, we offer the possibility of partial or complete supervision of your rigging project. Thanks to profiled sail panels and modern materials such as polyester Dacron or even Weathermax80, we achieve a manageable sail weight and excellent upwind performance with our junk sails. Our junk sails are very easy to handle, which includes instant and safe reefing. Due to the large head area, we achieve maximum sail efficiency – for best downwind performance without stressful gybes or spinnaker sailing.
We are engaged in building modern freestanding riggsystems and junksails. Most of our experience we gathered with our own 85sqm single junksail on 12t Peregrine sailing both sheltered and offshore waters.
In partnership with norwegian engeniers Victor Winterthun and Arne Kverneland we have possibility to get you forward with your riggingproject. Thanks to cambered panels and modern sailclothmaterials we achieve low sailweight and great windward abbility.
Our junksails focus on easy handling and easy reefing. With most of the sailarea high above the waterline we gather maximum sailarea so you can forget about jibs and spinnakermanoeuvers.