Your contact in the Region Ueckermünde
Since April 2022, the team of the former sail manufacturer Lange in Ückermünde has been part of the Tuchwerkstatt Greifswald and thus also acts as a Rolly Tasker representative for the Ückermünde region. In addition to the service around your sails, the focus of the offer lies in the cover construction: whether sprayhood, shelter, bimini - our competent colleagues are happy to advise you and find the right solution for your request.
The Team
Marko Lange is a qualified sailmaker and has been the owner of the Lange Segelmanufaktur in Ueckermünde for the last 10 years. As a true all-rounder, he is active in sail and boat cover construction and advises on all matters relating to rigging, sails and tarpaulins. His signature is his Stetson.

Maik Mende is Marko's brother and completed his apprenticeship as a sailmaker in the Tuchwerkstatt, including practical work in the Segelmanufaktur. After running the workshop in Ueckermünde together with Marko for 3 years, he is now also part of the Tuchwerkstatt team and works in sail and boat cover construction.

Kathrin Ortmann has joined the team as a sewer in April 2022 and has taken on the job of building covers. Among other things, she sews boom dresses, maindrops, roll tubes and tops, but also repairs sails. As the good soul of the workshop, she ensures that there is always someone to contact when Marko and Maik are on assembly.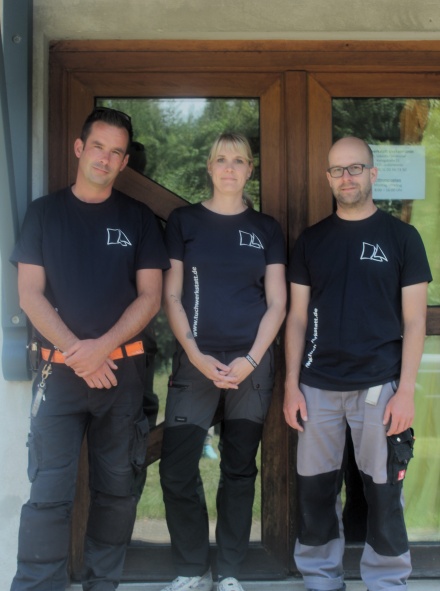 Opening hours
Monday - Friday 08:00 a.m. - 04:00 p.m.
Saturday on appointment
Contact
Tuchwerkstatt Ueckermünde
(ehem. Segelmanufaktur Lange)
Kamigstraße 23
17373 Ueckermünde
Telephone: +49 176 20367350
E-Mail: uem@tuchwerkstatt.de